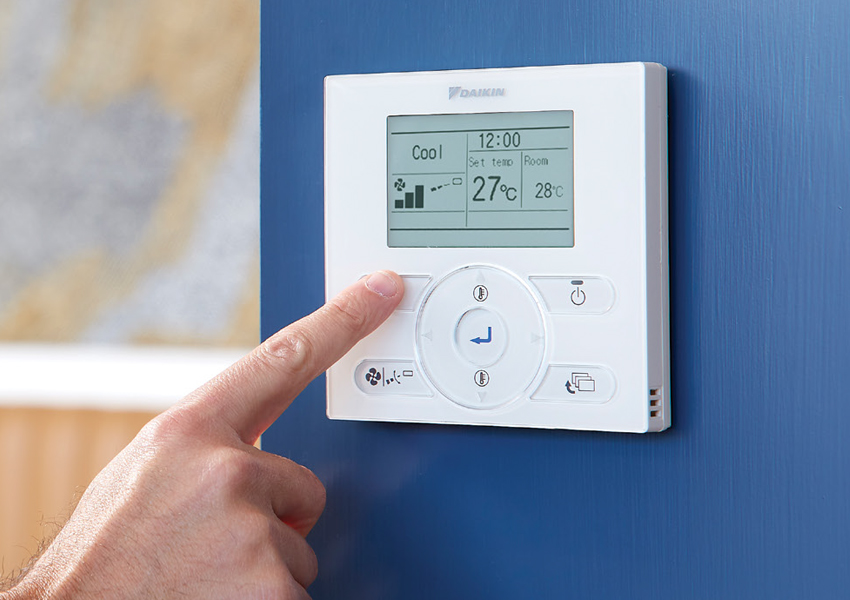 We have a range of controllers available to control your ducted air conditioning system to suit your lifestyle needs.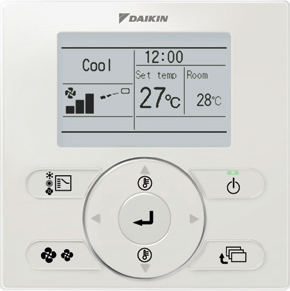 The Nav Ease Controller
Clear, backlit display with easy-to-read text.
Weekly schedule timer, to program on and off times.
Home Leave function can turn your air conditioner on automatically when room temperatures drop below 10˚C.
Quick Cool / Heat mode, which temporarily increases air conditioning power to more rapidly reach your desired operating temperature, before automatically returning to normal operation.
Set Temperature Mode Changeover, automatically switches from a cooling to heating cycle, or a heating to cooling cycle at pre-set points.
Temperature Limit, to predefine a temperature range for cooling or heating cycles, helping you reduce your energy consumption.
The Zone Controller
Backlit display with easy-to-read text.
Three different timer and time clock operations for precise, programmable control for your home.
Countdown On-Off timer, programmable in 1 hour increments for up to 12 hours.
A simple 7-day Time Clock, to program the controller to turn the system on or off at set times any day of the week. Two different on and off programs can be set for each day of the week.
An advanced 7-day Time Clock extends the functionality of the Simple 7-day Time Clock with advanced features such as Zone Control and Temperature Sensor Selection, for the ultimate in-home comfort.
Airside Control when connected with Premium Inverter Ducted models.