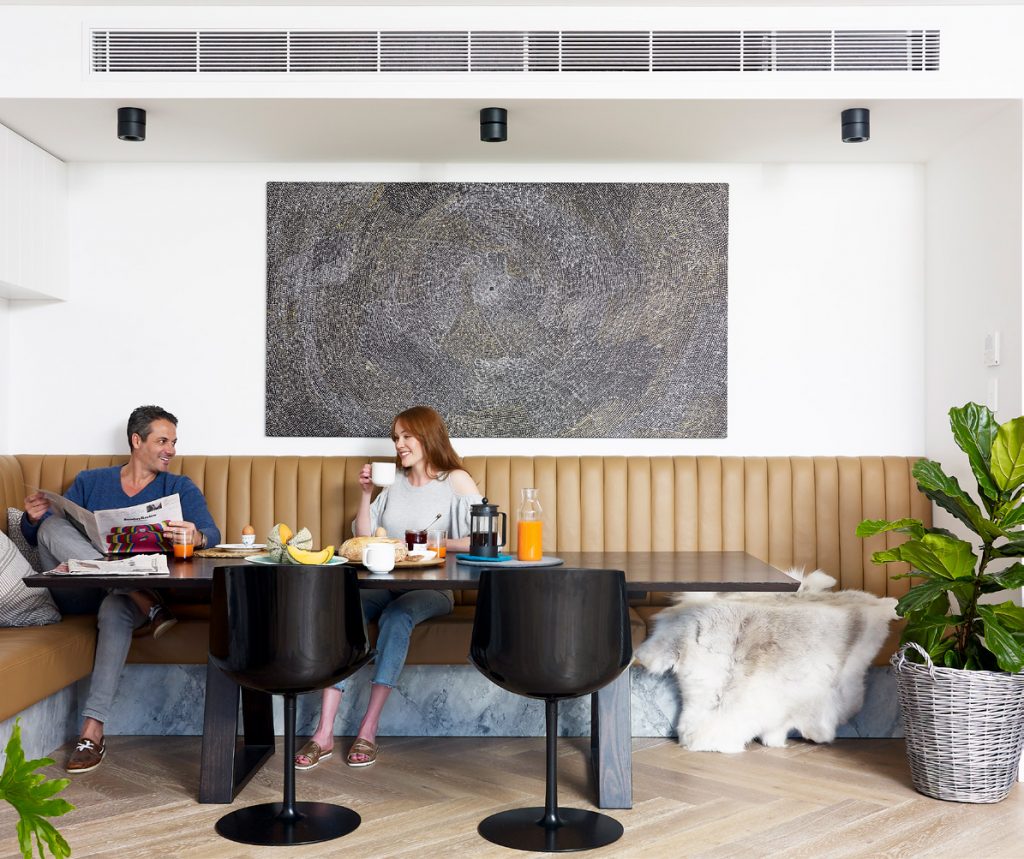 A ducted system provides discreet air conditioned comfort throughout your entire home.
Ducted systems can be installed in a new home or tailored to suit an existing one, and once installed, only the controller, the return air and discharge grilles are visible inside your home.
A ducted air conditioner consists of an indoor and outdoor unit and flexible ducting. The indoor unit is concealed out of sight in your ceiling or under the floor, with flexible ducting distributing conditioned air through vents located throughout your home. An outdoor unit is positioned in a discreet location outside your home.
Ducted systems at a glance