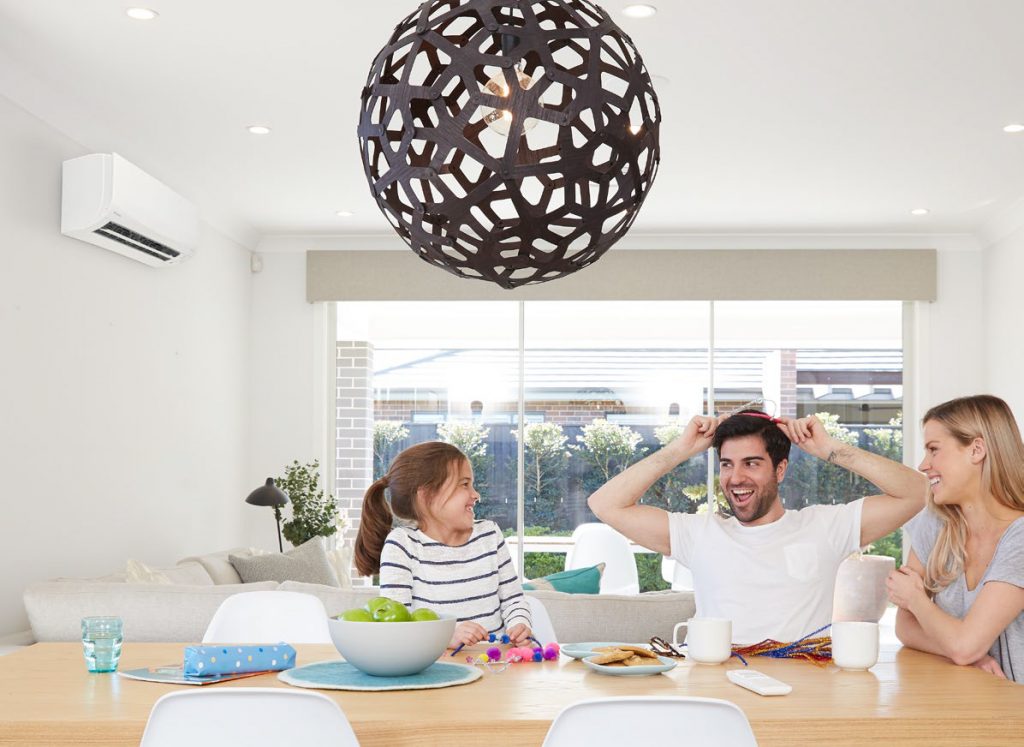 Split system air conditioners are quiet and effective.
A split system air conditioner is a refrigerative air conditioner that splits its components into two parts: an indoor unit, which contains the evaporator component, and an outdoor unit that houses the compressor and condenser components.
Our partners at Daikin Daikin has invested heavily in Research and Development to deliver more effective climate control for you and your family. Daikin technologies help make Daikin air conditioners energy efficient, powerful, reliable and easy to use.
Here are some examples of the innovative technology you can find in your Daikin split system.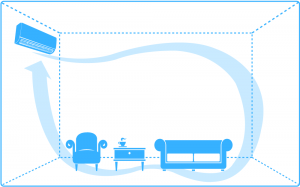 Coanda Airflow Technology
Our wall mounted indoor units* feature an advanced louvre design for streaming air upwards along the ceiling and creating a circulatory air motion in the occupied space. This ensures rapid cooling of the area, even temperature distribution and improved comfort levels.
Intelligent Eye Sensor
Each indoor wall mounted model is fitted with Daikin's trademark Intelligent Eye human sensor. This sensor cleverly switches the unit into energy saving mode when the room is unoccupied. On models fitted with the more advanced 2-Area variant, the intelligent eye can also be used to provide draught free comfort.